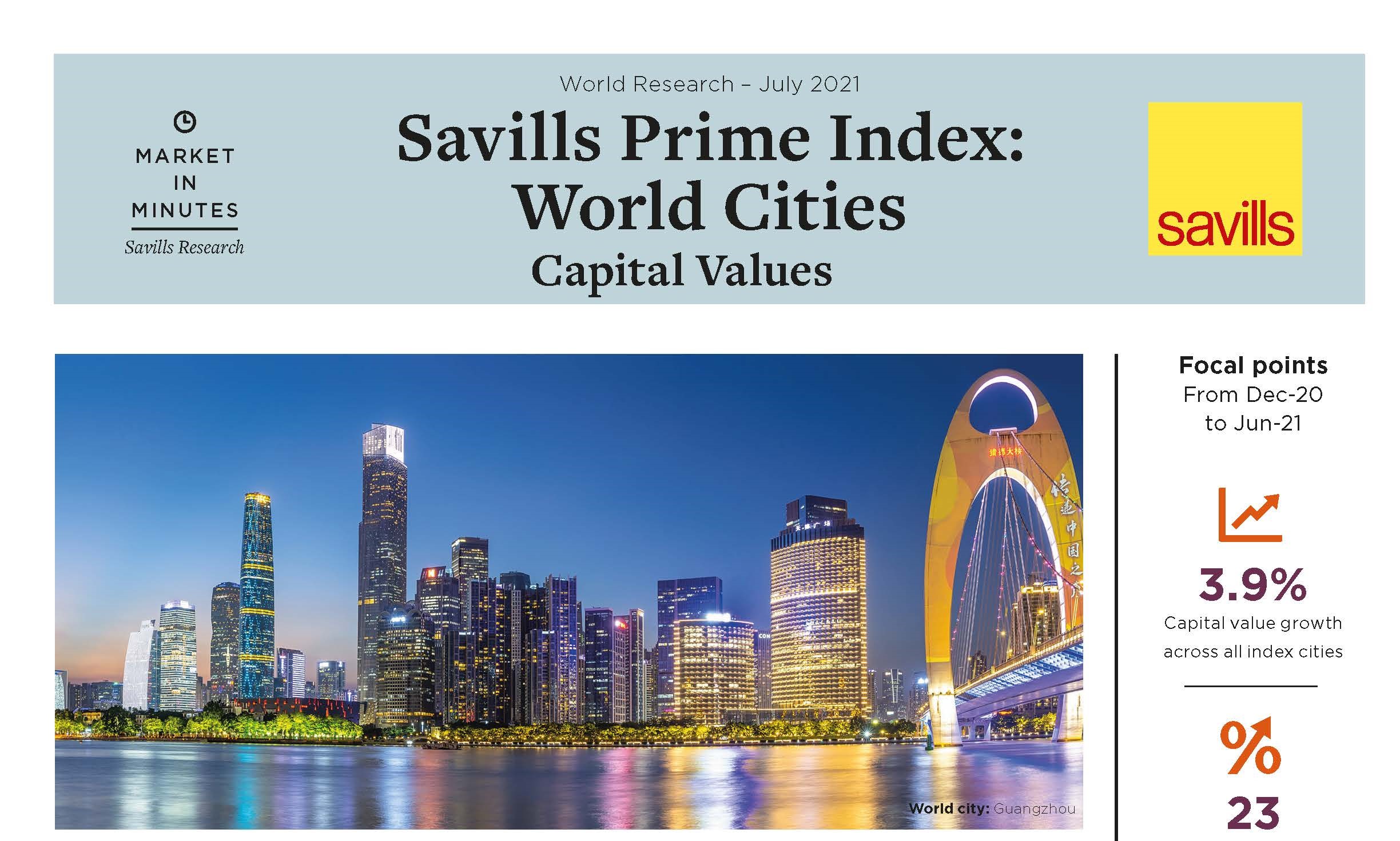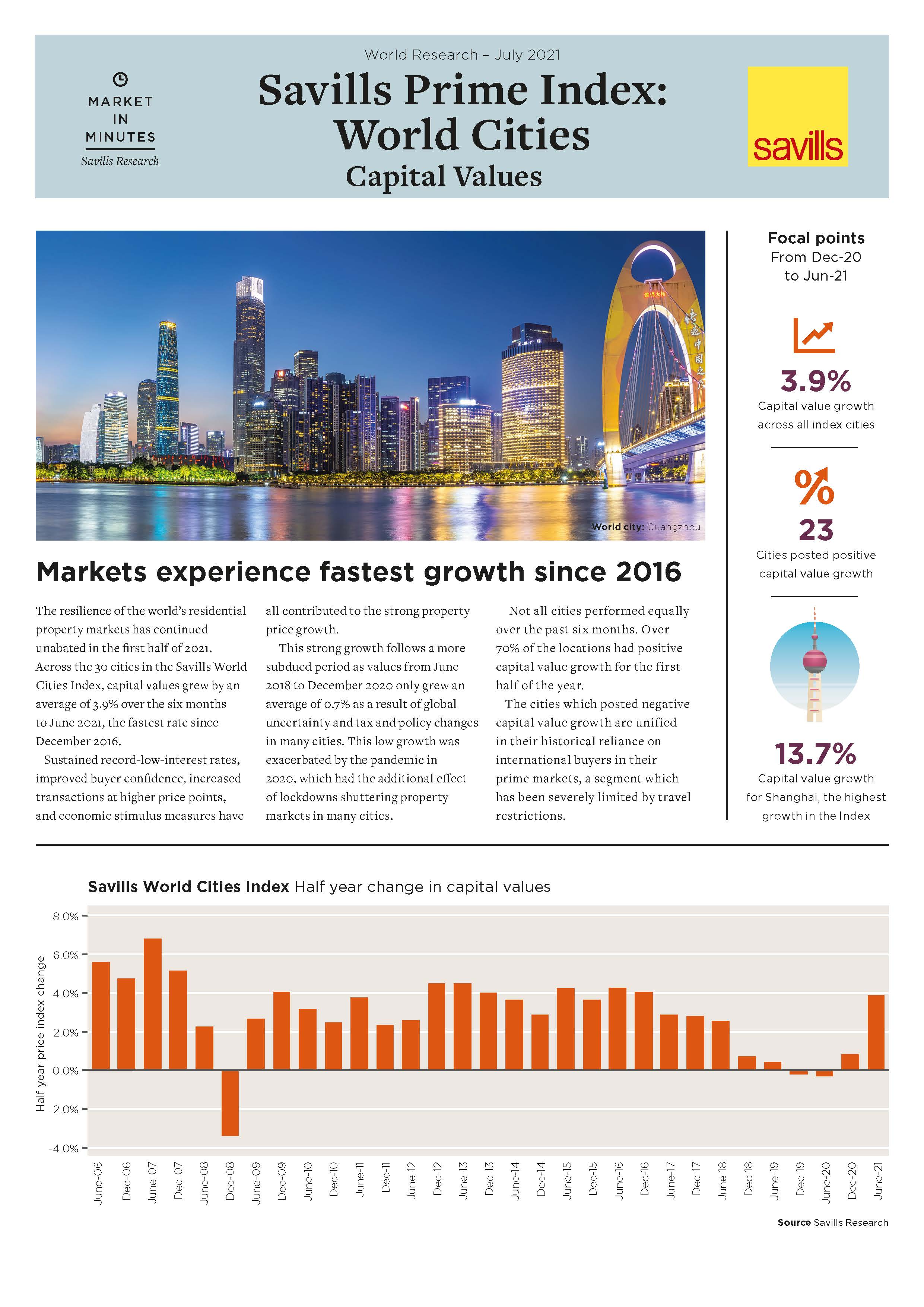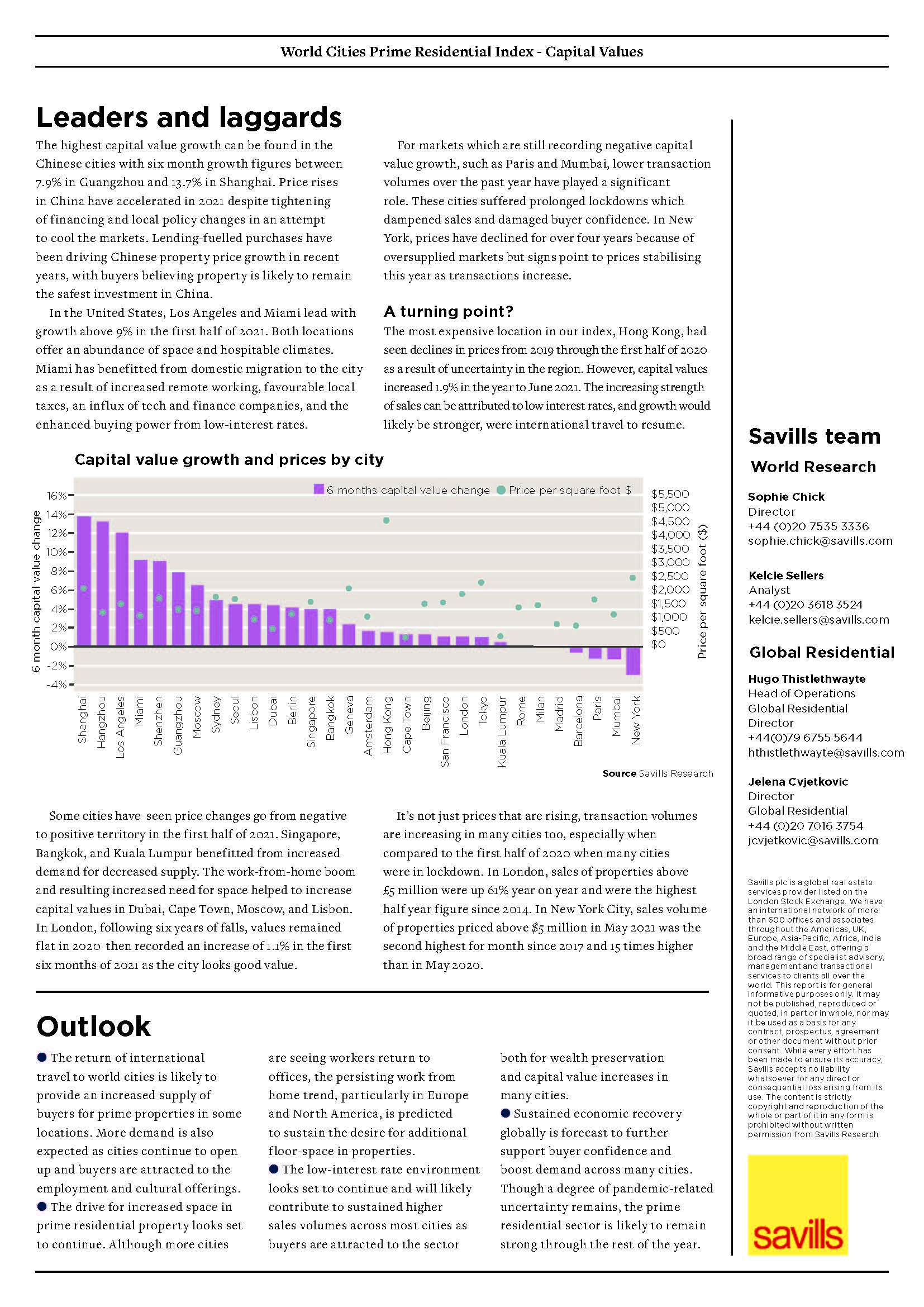 Savills Prime Index: World Cities
Markets experience fastest growth since 2016
The resilience of the world's residential property markets has continued unabated in the first half of 2021.
Across the 30 cities in the Savills World Cities Index, capital values grew by an average of 3.9% over the six months to June 2021, the fastest rate since December 2016.
Sustained record-low-interest rates, improved buyer confidence, increased transactions at higher price points, and economic stimulus measures have all contributed to the strong property price growth.
This strong growth follows a more subdued period as values from June 2018 to December 2020 only grew an average of 0.7% as a result of global uncertainty and tax and policy changes in many cities. This low growth was exacerbated by the pandemic in 2020, which had the additional effect of lockdowns shuttering property markets in many cities.
Not all cities performed equally over the past six months. Over 70% of the locations had positive capital value growth for the first The cities which posted negative
capital value growth are unified in their historical reliance on international buyers in their prime markets, a segment which has been severely limited by travel restrictions.