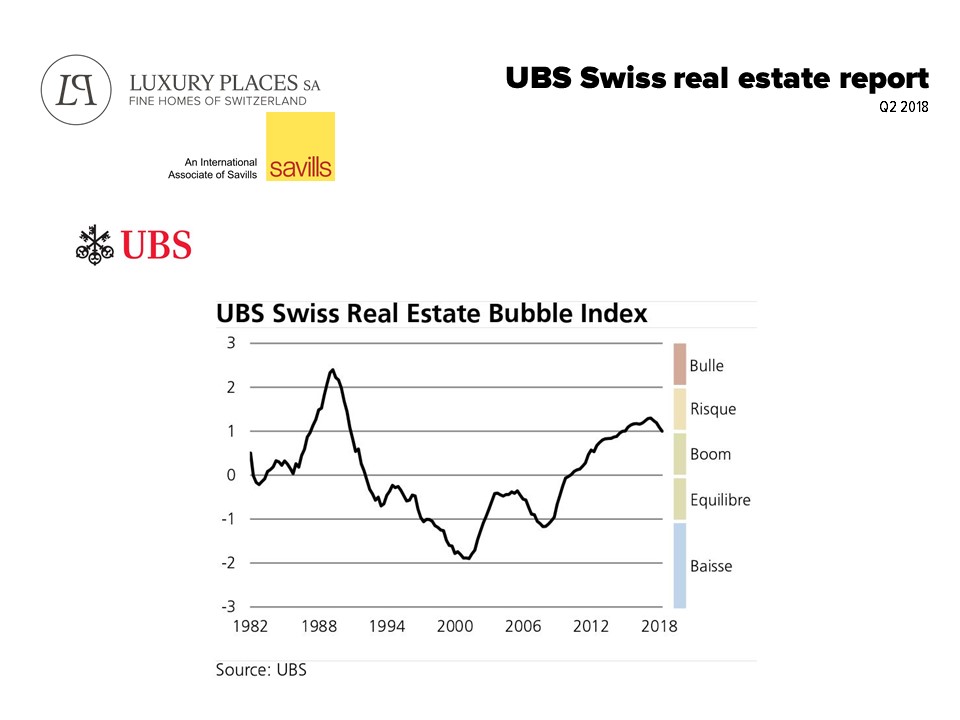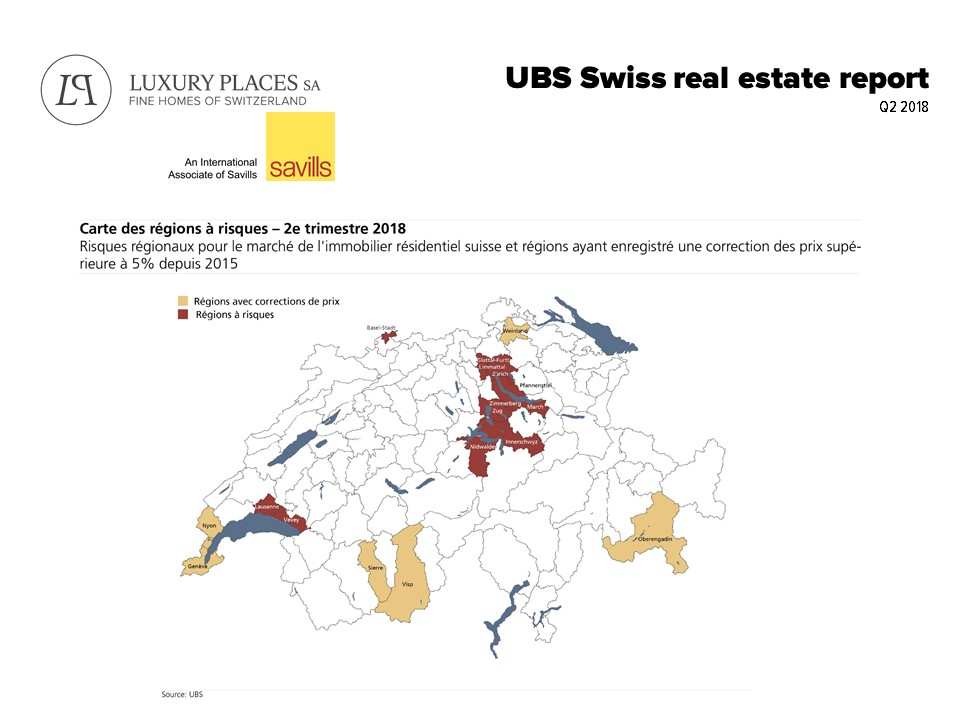 UBS Swiss Real Estate Bubble Index Q2 2018
According to the latest release of the report published by UBS, the Swiss real estate market is moving further away from a bubble situation.
Some interesting facts:
According to UBS, a large part of the Lake Geneva market is no longer considered to be risky. Although Lausanne, the Lavaux and the Riviera seem to keep on worrying analysts of the bank. Conversely, Geneva and the Terre-Sainte region would experience a price contraction exceeding 5% over the last 3 years, thus returning to a more attractive price level than in the past.
This could be one of the factors the good level of transaction experienced by Luxury Places for the Geneva market (and surroundings) since the last 12 months. Properties announced at a good price find buyers faster on both the high-end and the upper segment of the market ( beyond CHF 10'000'000).
In addition, the attractiveness of the market remains strong for investors. Nearly one transaction out of five, is today, carried out as part of an investment.