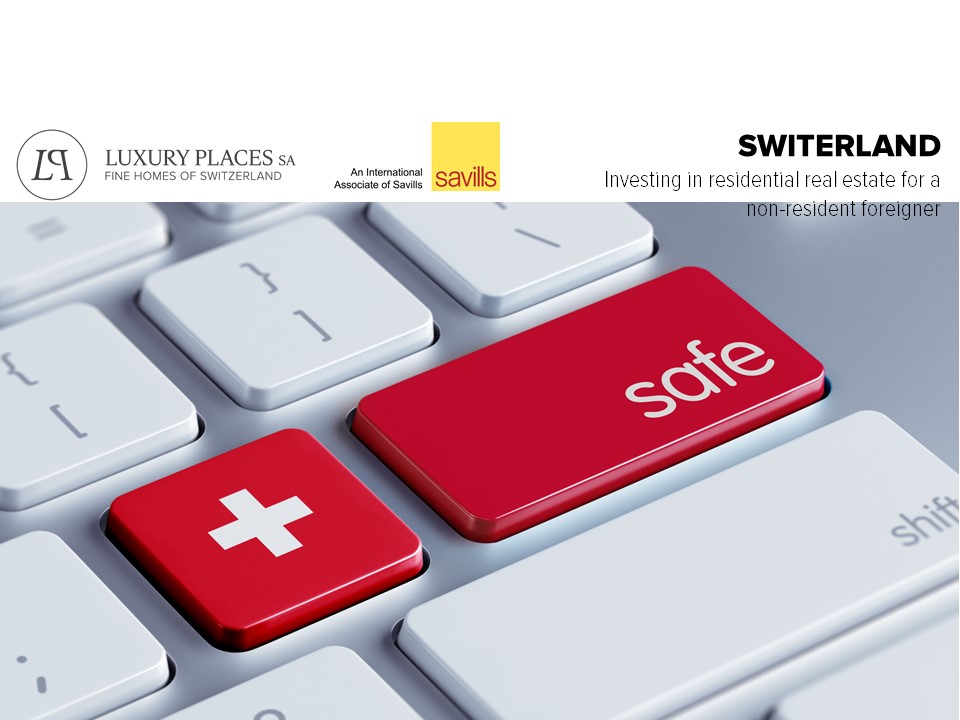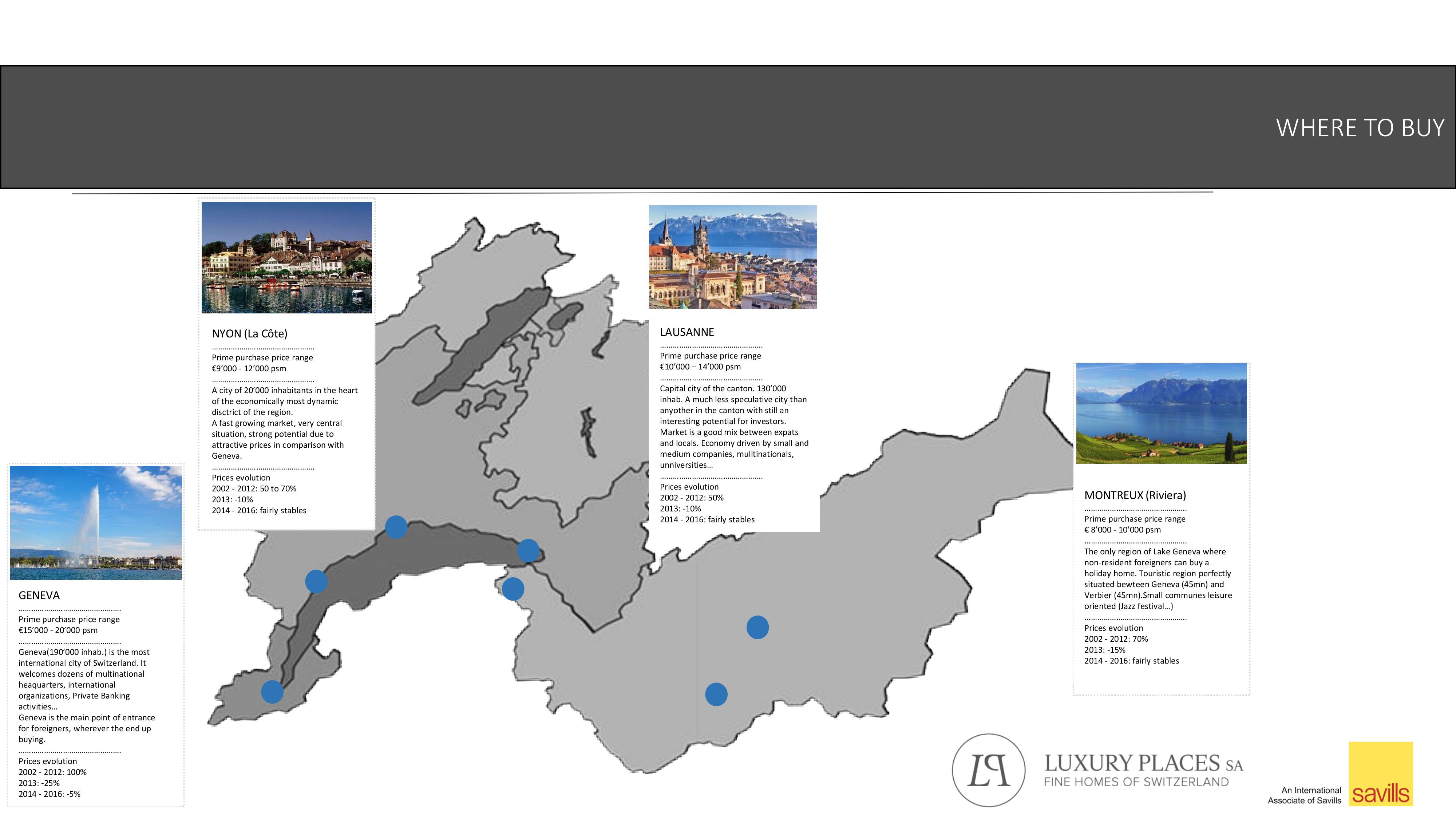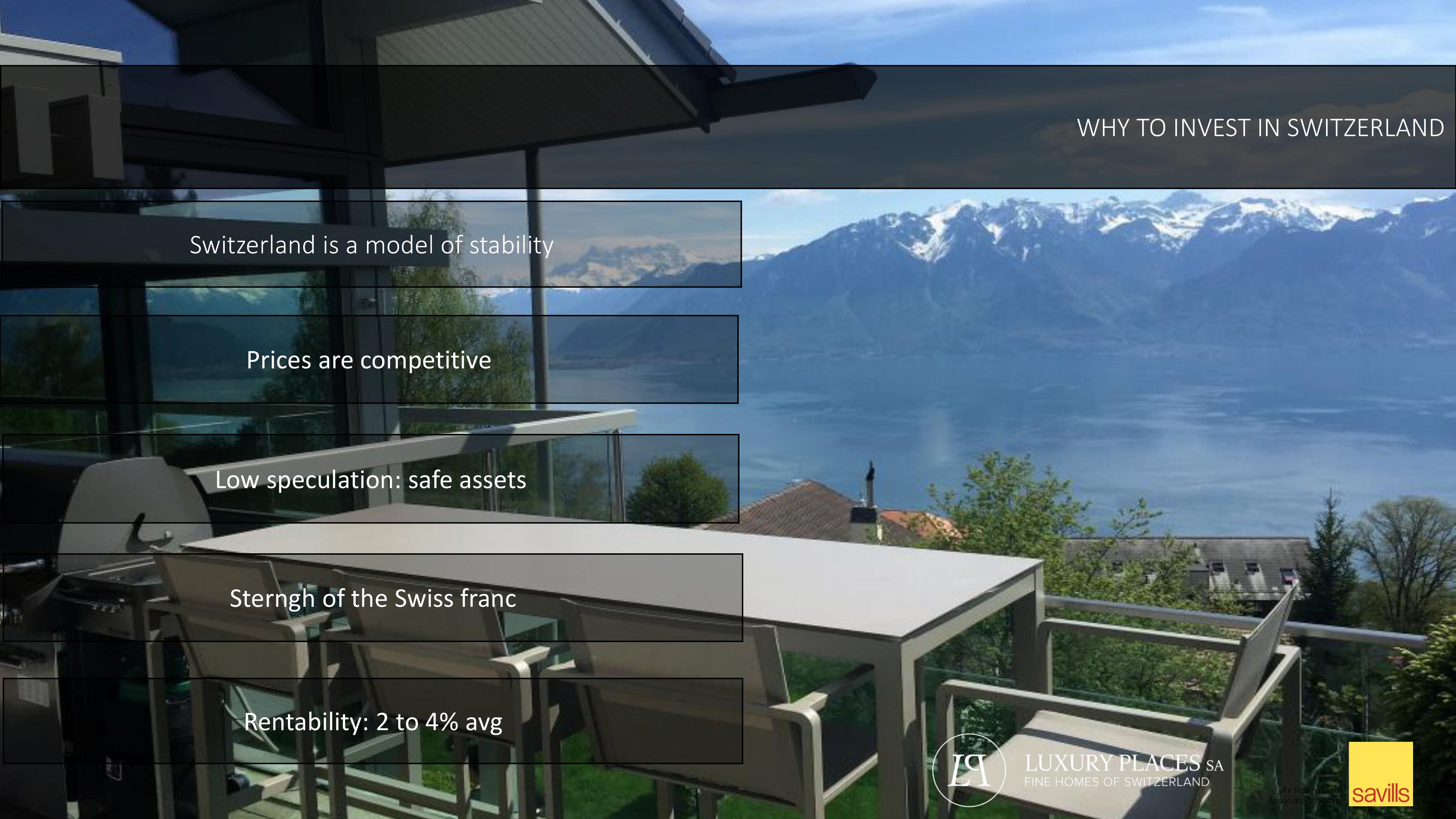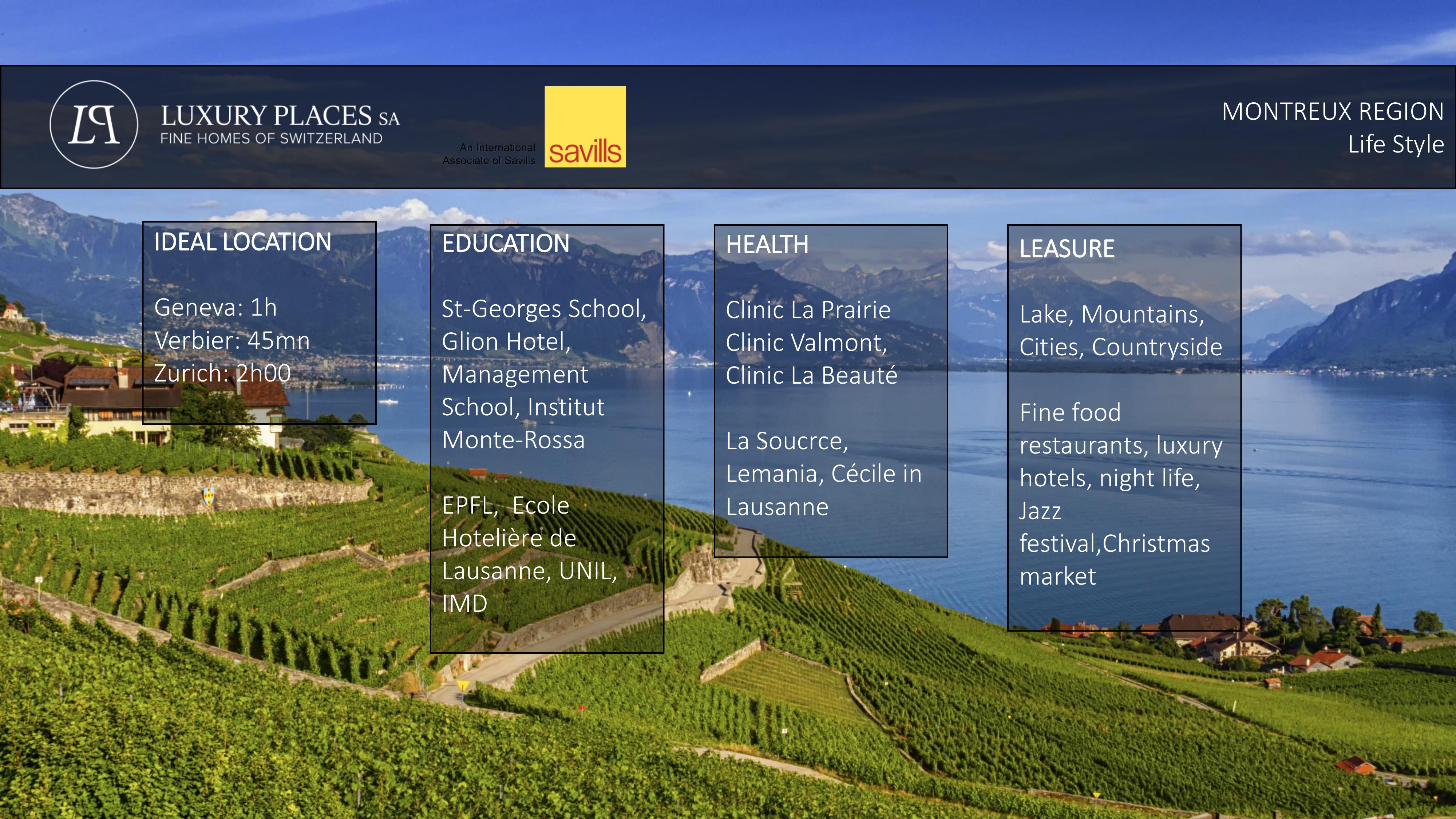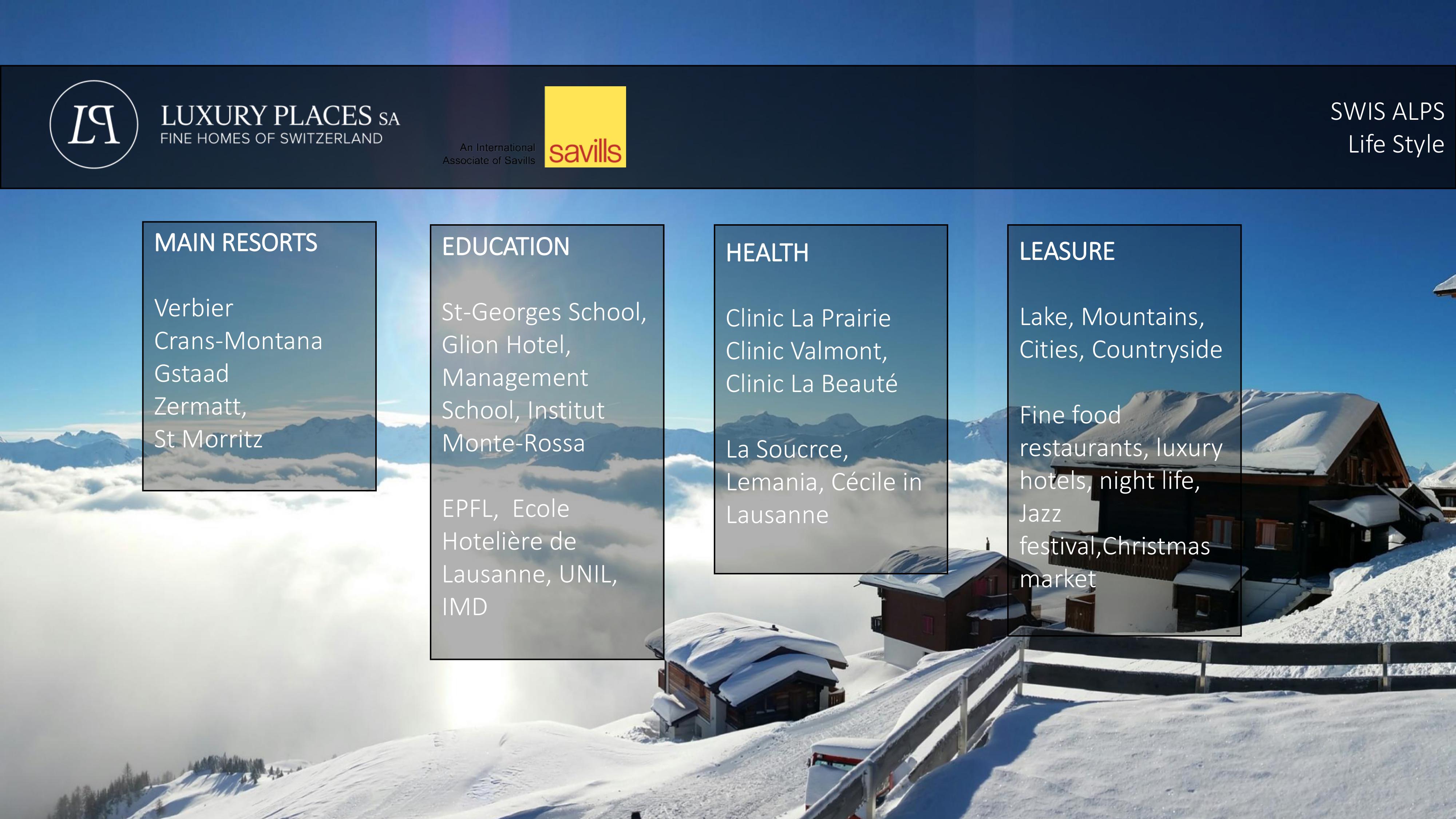 Buying a property in Switzerland
Foreign nationals can acquire a residential property in Switzerland only by becoming resident in Switzerland (election of principal residence). Of the 26 cantons in Switzerland, only a few communes in some cantons, so-called tourism-oriented communes, allow the acquisition of a holiday home by a non-resident foreigner.
The cantons of Geneva or Zurich, for example, do not allow a non-resident citizen to buy a residential property (house, apartment or apartment building). The foreigner must necessarily apply for a residence permit (called permit B) and pay taxes in Switzerland.
Conversely, some municipalities in the cantons of Vaud and Valais allow any foreigner who do not live in Switzerland to purchase a holiday home. This is the case of Montreux, on Lake Geneva, or Verbier and Crans-Montana in the Alps.
This type of acquisition is however highly regulated and limited in terms of surface area. The acquisition can not, in principle, not exceed 1'000m2 of land and 200m2 of living space
There is, however, no restriction on the acquisition of a commercial good by a foreigner.